If you like to make designs, or you are an architect, a mechanical oriented person, a student of architecture or video games maker, this article is for you. Here is SketchUp Pro free trial. We know that you would love to find out what this software can do. To grant your wish, SketchUp is a 3D modelling commercial software developed by Trimble. It has some of the best tools of awesome programs like Rhino, 3ds Max, and AutoCAD built into it.
Furthermore, there is a free version of the software called SketchUp Free, which is limited and runs fully in the Cloud. SketchUp used to be known as Google Sketchup and you use the software for interior and architectural designs, film and video game designs, and civil and mechanical engineering designs. Also, it is easy to use and you can download it for free to try it for 30 days. How it works is that you will get a "SketchUp Studio" that allows you to try all the functions available during the 30 days when you sign up. Let us begin the guide.
About your SketchUp Pro Trial
The Trial has everything in SketchUp Studio, go and see all it has here.
When you log in with your Trimble ID the "My Apps" page contains links of all the software you are entitled to use during this your trial.
Also, the SketchUp Trial is 30 days. And it starts from the day you signed up, and you have unlimited access.
Additionally, any files you produce and keep in Trimble Connect will be there even after the trial ends. Even if decide that you will not subscribe, you can still have access to the file from SketchUp Free. The only thing to note is that it will have the SketchUp Free watermark like other SketchUp free files.
SketchUp Trial Features
This is 3DModeling Platform Professional desktop software
You can use software Offline
It is a Performance-based Design and a Real-time energy analysis
You have Cloud Storage of UnlimitedTrimble Connect
Get Support when you need it
Sketchup Pro free trial software has Viewer
It comes with XR Headset Viewing Augmented Reality, Virtual Reality and Mixed Reality applications for use on headset and devices
Furthermore, it has an Interoperability capacity
System Requirements
Here are the system requirements for both Windows and Mac OS. You need Windows 10, Windows 8, 8.1 and  Windows 7 while for the Mac OS 10.14 or higher (Mojave), Mac OS 10.13+ (High Sierra), and 10.12 or higher (Sierra). Learn more.
Sketchup Pro Trial Download for Windows and Mac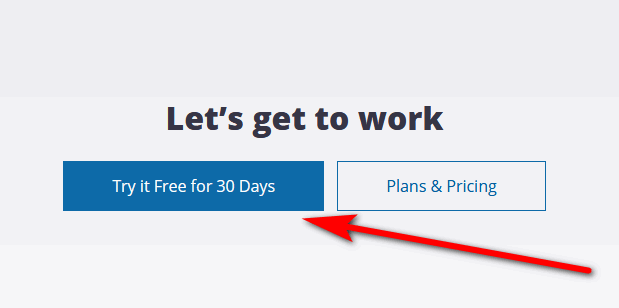 To join in a SketchUp trial, you need to start by visiting the trial page on the SketchUp website:
Answer a question to state why you are trying it. Is it for personal, higher education, primary and secondary school student, or professional? Click one
Login or Create an Account. Click on Create account. Also, enter your email address and click Next.
In the new page enter first name and last name and password and click to complete the reCAPTCHA test. You will get an email from SketchUp.
To confirm the email. Visit your email and click activate account. And then click the Request Link in the email that says "User Account successfully confirmed click here to login". Click the link
Next, sign in to SketchUp by clicking Next key after putting in your password
Share your Interest by clicking on the drop-down menu and select one thing like Graphic design, Architecture, Game design and so on and Click Continue to my Apps.
Next, download the SketchUp Pro application. Go to your Download list and Double click on the software to open and run it
Allow the Installer to run until complete.
Then Launch Sketchup and sign in with your Timble ID.
After logging in successfully click to "Begin Trial" if at this point you still don't have the 30-day trial.
Now, start using your SketchUp pro free trial to create spectacular designs.
Conclusion
In this post, we shared the SketchUp Pro free trial opportunity and how you can get it. In addition, it is free to use for 30 days and you do not need to put in your credit card information. All Trimble needs from you is your email address and personal information. Enjoy your free trial. Also, share user experience with us on this website.
Related: