If you are into designs or an Architect, you need good software to express your creative abilities to the full. Despite the number of software available, VectorWorks speaks volumes. To show you this wonderful design software which you can use without any limits for 30 days, here is the Vectorworks free trial. Furthermore, Vectorworks is a multipurpose, application that gives you extensive 2D drafting, 3D modelling, and BIM plus rendering capabilities for your landscape design needs and architectural workflows.
Furthermore, Vectorworks tools allow you to make intuitive designs that make your creative genius to come alive. Some of the tools integrated into the software let you express your freedom to make spontaneous out of this world design easily. In addition, Vectorworks for a student is free educational software. And all you need to do to get it as a student is to fill your email address and other information and get the download link in your email. So, to move a bit further, let us explore how to download Vectorworks free trial.
Vital features of Vectorworks Designer
Able to do 2D & 3D Modeling.
Integration with BIM Modeling.
Capacity to File Import & Export.
Share your Project.
Also, do Graphical Scripting.
And Subdivision Surface Modeling.
Comes with Drafting and Annotation Tools.
With Schedules and Construction Documents.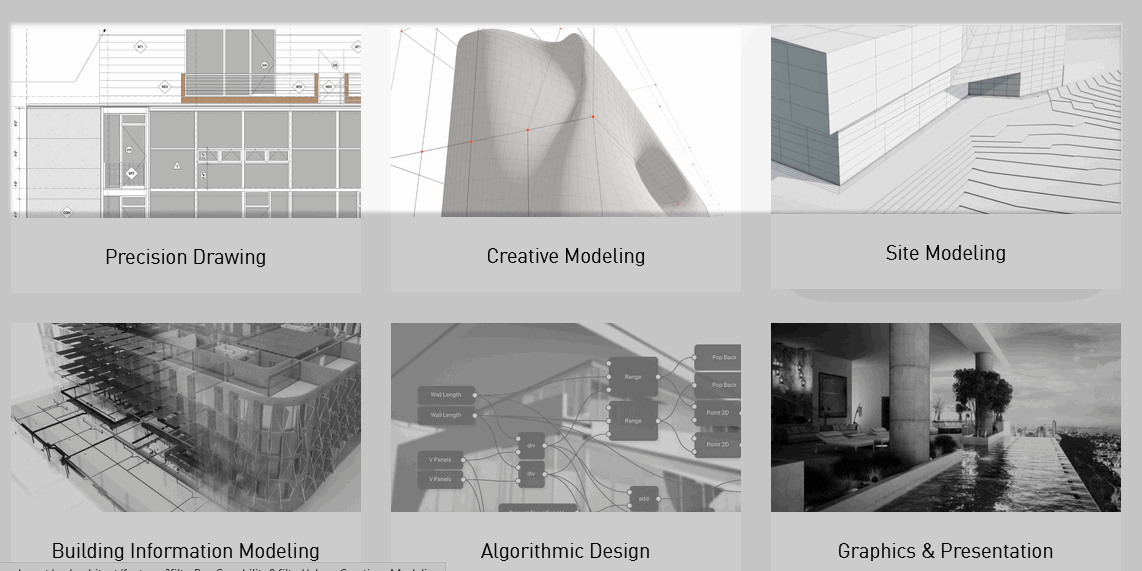 What you will get in the Vectorworks free trial
The 30-day trial of Vectorworks Designer is the most comprehensive package of the VectorWorks Designer software. And it includes all the features of our Architect, Landmark, and Spotlight modules along with their signature rendering capabilities.
Summary of the Definitive Vectorworks Design software
The power of this software is in the fact that you can use VectorWorks, for all your creative process. For example, you can start from the first concept stage through design development, do the construction drawings, and finally make the presentation of your work. Also, your 2D drawings and graphics quality and renderings can start from the use of sketch-styles and photorealistic features in the software. Hence, I wish to restate that VectorWorks is a complete software that meets all your Architectural design needs.
Additionally, with the integration of BIM, you are able to add construction information to the designs you make and to report information when you need to. This function helps to improve your productivity, making your work easier and more accurate. To sum up, all kinds of teams whether big or small use this tool and you are able to collaborate with users of other design software with ease.
System requirements
Operating Systems:  macOS 10.14 (Mojave) – Mac OS X 10.10 (Yosemite) and Windows Operating Systems requires a Windows 10, 64-bit – Windows 7 SP1 64-bit.
Minimum Hardware Profile: Processor: 64-bit Intel Core i5 (or AMD equivalent) or higher, RAM: 4GB or more, Graphics Card: OpenGL 2.1 compatible graphics card with 1GB of VRAM and so on.
Click this link to get the General Requirements
Downloading Vectorworks free trial
To request for the 30-day trial version of the software, you have to complete a form on the Vector works website.
Go to the trial page at https://www.vectorworks.net/trial/form
Select your organization's types like professional, academic institution, student, nonprofit or government.
Select Your Country and click SUBMIT button.

Complete your vector works trial request form with your personal information, zip code, email address, select industry, accept to get newsletters from Vectorworks.
And click on SUBMIT.
You will get a message on the screen telling you that you will get an email from Vectorworks.
Open your email. Read the information and follow the steps to download the Vectorworks free trial. In addition, you will get the download link, the serial number for activating the software after you have installed it and a guide for installing the software.
Steps to download and install Vectorworks trial software
Select your desired installer for Windows or MAC OS and click the link to download the software.
Enter your contact information and your trial serial number, which is displayed above in the email from Vectorworks.
When prompted, indicate whether you would like to help Vectorworks improve your user experience by collecting usage data.
After downloading it, Launch Vectorworks.
When you first launch the application, you will be prompted to activate the software. Use your trial serial number in the email sent to you to activate the software. At this point, VectorWorks free trial that will run for a 30-days period begins.
As you explore all the features in Vectorworks Designer, visit the additional resources. Use links inside your email to help you to get the most from the trial.
Also, if you need help during the trial, get guidance from the Support by contacting them on Monday through Friday, 9:00 a.m. to 5:30 p.m. at 410-290-5114 or

[email protected]

.
Also, if you are interested in attending a free online training? Click the link at the Events page in your email.  To find out when the next Getting Started Seminar will begin, and use the code Get Started to register free.
Conclusion
If you wish to get the Vectorworks free trial, enter your personal details in the form on the trial web page. Also, you will get an email from Vector Works with details of the trial. So go ahead and download the trial, install it and start immediately. It is for 30 days only.
Related: