This post will teach you how to get a Neon free trial. Neon is part of the Sky Network Television Limited based in New Zealand. Also, Neon offers a subscription video-on-demand service that you can receive if you live in New Zealand. And, you can get this service with a valid credit card provided you are over 18 years of age. The package is all-inclusive and it costs less than $14 per month. With this subscription, you can view hundreds of hours of shows across many supported devices. And also gain access to blockbuster movies, and premieres of shows that you have been waiting to see. Besides, this platform is the only legally authorized place where people that live in New Zealand can stream HBO shows.
So, if you love to watch movies on your large screen you can get Neon on your TV using a Sony PlayStation 4, Vodafone TV, Sony Android TV, and Samsung Smart TV. Other devices include Panasonic Smart TV, Chromecast, Desktop and Laptops, iPad, iPhone, and Android. Moreover, if you are new to Neon, then you are in luck as you can get a free 14-day trial to watch hit TV shows and blockbuster movies.
Also, you can stream on a wide variety of devices to enjoy uninterrupted viewing with no ads, and the next episode auto-play at just $13.95 per month after the trial ends. But to get the neon free trial, you must submit your credit card information though you will not be billed until the trial ends. You now have a few facts about Neon. So allow me to give you the steps you must take to get the Neon free trial.
How To Get Neon Free Trial
Supported Devices
Neon supports  PC and Mac computers on the following browsers and Operating Systems:
Operating Systems: Windows 7, 8 and 10, Mac OSX,
Also, supports Apple devices running iOS 10+,
And browsers; Chrome, Firefox, Safari, Edge. Learn more.
Steps to get Neon free trial
Visit the website
And click on Next Step
And then fill in your name, last name, and enter your email and create a password. Also, click on the box to agree that you are over 18 years of age and agree to terms of service.
Next, enter your payment details. It could be a Master card or Visa Card Number, Name on Card and expiry date and click on the Confirm button to get the Neon free trial.
Also, to make sure your card is legitimate; you will get two temporary $1 charges. They will be reversed in 7 days.
And once your credit card is confirmed, you will get access to NEON content for 14 days.
Note that you will not get a reminder before your credit card is charged after the trial expires.
And at the end of your trial, your subscription you will automatically roll onto a monthly payment of $13.95.
That is how to get a Neon free trial.
Price and packages
If you want to subscribe to Neon plans, you have two options for the Neon streaming plans. They are a TV package for $11.99 per month or a TV and movie package for $20 per month.
Features of the NEON service
Now that you want to get a Neon free trial, here are some features of the Neon video on demand and streaming service.
You can get all video-on-demand service
It is the only legitimate place to stream HBO content in New Zealand
Stream highly acclaimed TV shows, blockbusters, premieres
Pay only $13.95 per month
You can watch on select smartphones & tablets
Watch on big Panasonic, Samsung Smart TVs, Sony Android TV
Also, available on Chromecast, PS4, Vodafone TV
What you can enjoy on Neon Video Service
Here are the top picks on Neon TV. They include Younger, Atlanta, Pose, Sharp Objects, The Affair, Westworld, Game of Thrones, Supergirl and Silicon Valley. Also, Neon offers a wide choice of TV and movie titles and it is home to stream HBO content in New Zealand legally.
How to cancel the free trial?
Note that you will not receive a reminder when the neon free trial is coming to an end so keep track of this date. To find out when your free trial is nearing an end, go to your 'My Account' page and check under your payment details. And to cancel the free trial, follow the steps below.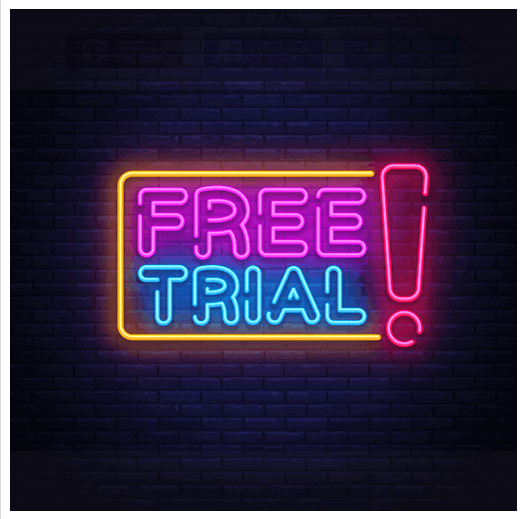 Head to the Neon TV website and log in,
Then go to the 'My Account' page.
Locate 'Package Details' and click on 'Cancel Subscription'.
Next, select your reason for canceling
And finally, click on 'Cancel Subscription'.
Conclusion
In this post, you learned how to get a neon free trial. Also, you can get the trial when you open a Neon account with your personal and credit card details. Besides, you will get a 14 days free trial once the payment processor confirms that your credit card is genuine. But, you can cancel the trial before it ends to avoid recurrent billing. Try the service right away.
RELATED: