If you need a reliable VPN that you can use free while you evaluate their services then look no further. Windscribe can serve your need. On the Internet, there are questions as to whether you can use the Windscribe VPN free: or how to start Windscribe free trial and so on. This post will give you the answers that you need. So what is Windscribe? Windscribe is a VPN service provider in Canada. It has put together tools that you can use to block ad trackers and web beacons, restore access to blocked content and help you secure your privacy while you are online.
The tools it relies on include desktop VPN application, and browser extension. Also, you may use either of these tools separately or combine them to give you better protection, and you are not charged any extra money for using both tools. Additionally, if you are not a heavy user, you can use Windscribe for free. Each month, you will get up to 10GB of data with all the tools. However, if you want additional data, you can subscribe to the 1-month plan at just $9 per month and get unrestricted usage. Furthermore, it has servers in more than 60 countries in 110 cities. So, if you need total privacy solution on the internet you can get Windscribe Pro. Fortunately, we are exploring some of the features of Windscribe, and how you can get the Windscribe free trial. Read on.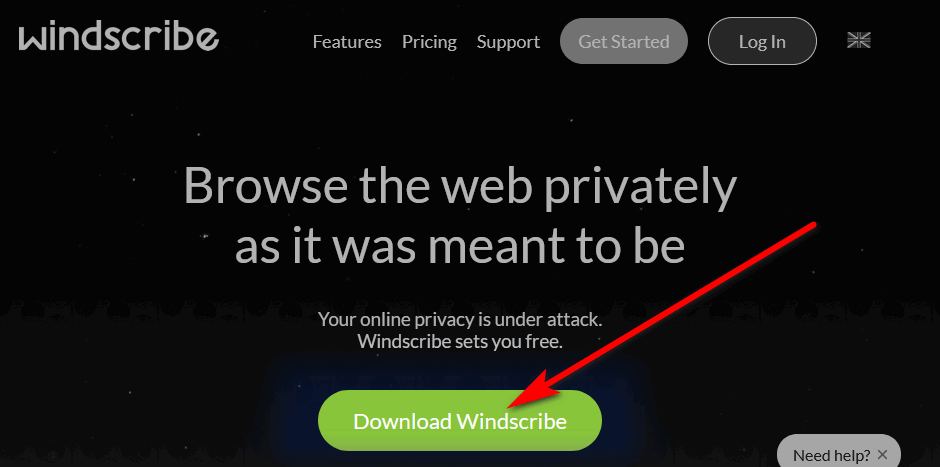 Windscribe's exceptional Features
Company has a large Network of Servers in over 60 countries and 110 cities
New R.O.B.E.R.T app that Blocks malware and ads on all your devices.
No Identifying Logs. They don't identify you based on IP and timestamp
Has the most powerful Encryption system that relies on AES-256 cypher with SHA512 auth and a 4096-bit RSA key
Uses Config Generators for Generating OpenVPN, IKEv2 and SOCKS configs for all your devices
ScribeForce Team Accounts with a stylish name
Simple Clients: It is simple to set up due to the Minimalist clients for all platforms
generate a proxy server on your network for other devices
Block adds and it has Flexible Connectivity apparatus
Gives you firewall and safe hotspot connection
You can use VPN for free with 10 gigabyte free data each month and more
 Steps for starting Windscribe free trial
Visit the website at https://windscribe.com/ and click on "Get started"
Scroll to the bottom of the page to choose the exact plan you like by clicking "chose the right plan for you"
Next, select from the monthly plan that is billed at USD$9 per month or yearly plan billed at USD $4.08 per month (save 55%). They have another plan called Build a plan billed at USD$1 per location per month. In addition, they have a FREE plan too.
Note, that there is no free Windscribe free trial.
Click Buy Now. You can pay with Bitcoin, Paypal, Visa, MasterCard, Amex, and Payment Wall.
After that step, a new page opens asking you to log in to Upgrade. Enter your Username and password if you have one and Login or Click Create One.
Enter your username and password, add your email address and "Click Create Free Account"
Go back to your email and confirm your email address by clicking "confirm email"
Select a payment option from the list: "Credit card, PayPal, Cryptocurrency, Payment Wall" and click Continue
1 MONTH SUBSCRIPTION will display. Enter your Payment details like your email address, your payment card CVC, month and year of expiration, ZIP and postal, and then click on the Pay $9.00 to upgrade from the free account they created for you when you signed up.
Download Apps for your Windscribe free trial
After making the payment for your Windscribe free trial, you can download the application for your operating system and Config generators Go to this page to learn more
Select your operating system Windows, Mac, Linux, and other supported browsers, and so on before you start the download of the app.
For example, select Windows and click the link. When you do, you will see Windscribe Set up file
Click on Save file
And then locate it on your computer download list and click Run
Allow the installer to complete and follow the instructions on the screen until it concludes set up.
Config Generators
The Config generators will let you setup Windscribe on the devices that supports these VPN/proxy protocols. OpenVPN: Generates OpenVPN Configs,  IKEv2: Generates Ikev2 Configs and SOCKS5: Generates SOCKS5 Configs
And to for all other guides that you need to start using your Windscribe free trial, visit the guide page.
Free Account
When you created an account on Windscribe, you have a Free account with 2GB of VPN bandwidth every month by default. However, if you add an email and confirm your email address, you will instantly be upgraded to the Free 10GB per month plan. In addition, you don't need to enter any credit card to get this free account. But, you are limited to use only 10 server locations.
How to Cancel Subscription
If you've made up your mind that you want to cancel your subscription,  then follow these guidelines to cancel the account
Visit Windscribe and log into the My Account page.
Locate the Claim Voucher button on the page.
under that, is a button to Cancel Subscription.
Note that you will see this if you have an active auto-billing subscription. That means if you don't see a claim voucher button, it means, auto-billing is not enabled so you will not be charged again.
Conclusion
In this post, we showed you how to start Windscribe free trial. But, it turns out that there is no free trial. What you have is a free account with limited server locations. There are 3 subscription plans but you need to give Windscribe your payment details to get the premium service on those plans. So, you can use the free plan and migrate when you wish. We hope this guide is useful to you.
Related: