Adobe Animate is a software that is used for designing interactive cartoons, animation for games, television shows, and websites. It was known as Flash Professional until 2016 when its name was changed to Adobe Animate. It opens different possibilities of creativity to animators, gamers, and also designers. If you decide to try Adobe Animate free, you can create content and also add powerful animations. You can export your creations such as games, cartoons, advertisements, and so on to platforms like HTML, flash player, Canvas, and so on. You can also code inside the animate application. Some features that make it sought after are:
Features of Adobe Animate free
User Interface: The interface makes Adobe Animate easy to use. It includes the toolbar, properties panel, timeline, and so on.
Toolbar: You can also design and personalize your own toolbar when you download Adobe Animate free trial.
Video Export: Animate uses the Adobe Media Encoder for exporting media. You can choose formats that Media Encoder supports.
Fluid Brushes: Adobe Animate free has brushes that can give your drawing unique looks and styles.
Property panel: You can view settings and control with whatever project you are doing. Clicking on the properties will give you access to the frame, tool, object, and doc you might be using.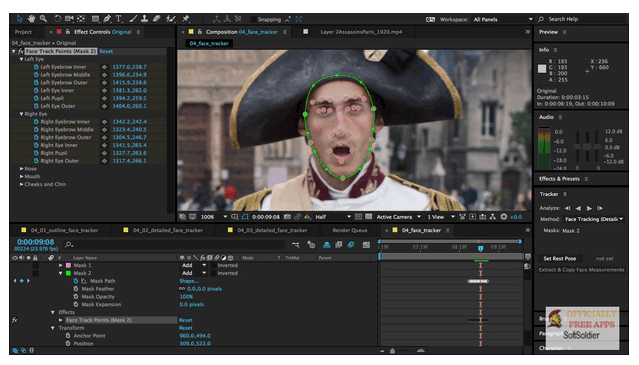 Uses of Adobe Animate free trial
To design interactive characters for games, presentations, websites, and so on.
Used when creating avatars and doodles.
It is also used to publish to multiple platforms.
Used in the development of contents that operates all media.
Adobe Animate free is also used when designing content for social media.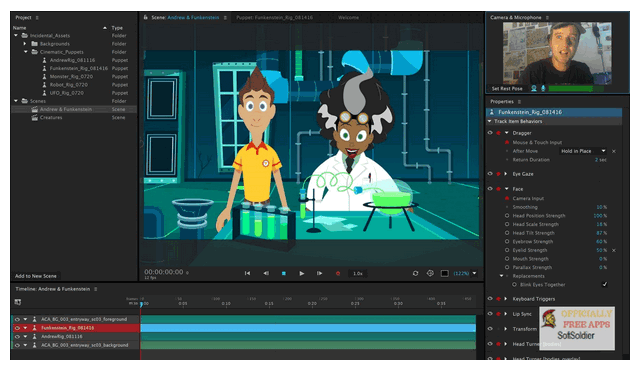 Why you should download Adobe Animate free trial
It provides the chance of applying blend modes at the layer level.
It supports a variety of symbols and they can be reused.
You can export photos and it will not lose whatever adjustments you have done before.
You can also import fonts from anywhere you want.
It is very easy to use. Anyone can use Animate, from professionals to beginners.
You will be able to express yourself better and clearly with Adobe animate free trial.
It also lets you view professional-level drawings and tools.
It is compatible with most web browsers.
Basic system requirements for Adobe Animate free
Windows
Operating system: Windows 10 version 1803 or any later version.
RAM: 2GB to 8GB
Resolution: 1024 x 900 display
Processor: Pentium 4 or Centrino processor (2GHz or any faster processor)
Hard disk space: 4GB
You need an Internet connection for installing.
MacOS
Operating system: macOS X version 10.13 version 10.14 or version 10.15.
RAM: 2GB to 8GB
Resolution: 1024 x 900 display
Processor: Multicore Intel processor
Hard disk space: 4GB
You need an Internet connection for installing.
What are the prices of Adobe Animate?
Creative Cloud offers a 7 days trial to all applications in its suite and Adobe Animate is one of those applications. Here, new subscribers get to use it for free for the first seven days before they can decide whether to go ahead to purchase it or not.
$29.99 for the monthly subscription.
$19.99 for the annual subscription.
How can I download Adobe Animate for free?
If you are reading this post, this is probably the question that brought you here. Now to the main purpose of this post. Below is the step-to-step guide on how to download Adobe Animate free.
First, visit the Creative Cloud apps catalog to get the free trial of Adobe Animate.
Then, log in by entering your Adobe ID and password. Meanwhile, you can create one if you do not have an existing account.
Next, find Adobe Animate and click "start free trial".
Then, add a payment method and also click continue.
Check the bottom left of your computer for the Adobe Animate exe file.
Now, open it and run it on your System.
Follow whatever instructions that follow so as to start the installation process.
Lastly, once it is installed open it and start using the Adobe Animate free trial.
If you want to stop using Adobe Animate after the 7 days, do not forget to cancel your subscription before your trial expires so that you do not get debited.
Conclusion:
After using the Adobe Animate free trial, you can decide to subscribe for it if it works for you and gives expected results. To sum it up, Adobe Animate is the number one choice if you want to create interesting and interactive animated content for websites or web pages.
RELATED:
Adobe Animate Free Trial Download for Windows and Mac