Adobe creative cloud for free is a collection of applications and services from Adobe systems. This set of applications gives users access to different software that is used for photography, editing images and videos, designing, web development, and so on. Creative Cloud subscription gives you access to its full program suite either for desktop or mobile.
Creative Cloud app is used to download, access, and update any of its applications by its subscribers. You can draw, paint, and design using the applications on Creative Cloud free trial. To gain access to these applications on the Creative cloud, you need to subscribe either monthly or annually. The software there are downloaded online and then installed on a computer. There are 20+ applications in the Creative Cloud.
Applications in Creative Cloud are:
Acrobat Pro: Used for creating and editing PDF documents.
Adobe XD: To design user experience for web and mobile applications.
After Effects: To add different effects to videos.
Animate: To design animations for television programs, websites, and so on.
Audition: To record and mix various sounds for projects.
Bridge: Mainly used by professionals to organize files.
Character Animator: Used to control 2D puppets drawn using illustrator.
Dimension: Used to build product prototypes, creative designs, and so on.
Dreamweaver: This is a web development tool used to create web pages.
Fresco: This is a painting app also used by professionals.
Fuse (Beta): Lets its users create 3D characters.
Illustrator: Used for creating logos, illustrators, drawings, icons, and so on.
InCopy: It's a professional word processor by Adobe.
InDesign: This is a software publishing application
Lightroom: It allows importing, saving, and also manipulating images.
Lightroom Classic: An upgraded version of Lightroom.
Media Encoder: It encodes audio and video in different formats.
Photoshop: Graphic editor and image editing application.
Prelude: This is an ingest tool for tagging media with metadata.
Premiere Pro: Leading video editing software for TV, media, and so on.
Premiere Rush: Also a video (short clips) editing software used by social media content creators.
Spark: Makes it easy to create web pages, graphics, and so on.
Substance: It is also an app in the creative cloud free trial for creating dynamic textures.
These applications are all available to be purchased or used for free for 7-days. One great benefit of using Creative Cloud is that all this application listed above is available under one single app.
Features and Uses of Creative Cloud
Features:
Improved tools.
Increased performance.
Brilliant and creative designs.
Unique Photos/Images.
Availability for individuals or teams.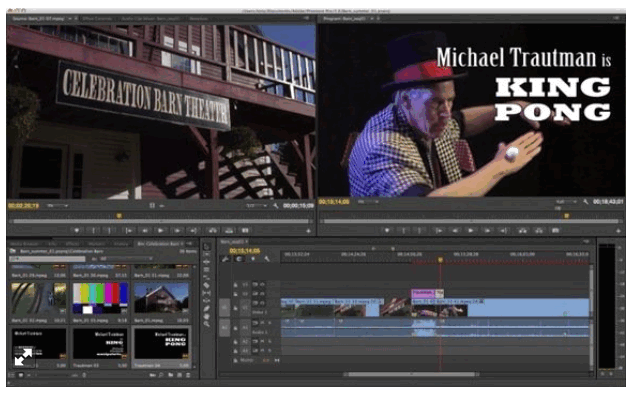 Uses:
There are so many uses of the Creative Cloud but to mention a few:
You can develop the layout for your website when using the Creative cloud free trial.
Using Illustrator, you can sketch drawings and designs with your hands.
You can also create simple animations.
You can build responsive layouts for your website using Dreamweaver.
Adding animations to your website when using the Animate application in Creative Cloud free trial.
You can develop and create color palettes to use when designing.
There are lots of fonts to choose from when using Creative Cloud free.
You are going to be aware of whatever update or new features that will be added to have your Creative Cloud applications.
Creative Cloud free trial provides the best creative applications for its users. It gives them the right to be able to download and use any Adobe program that is in the Creative Cloud.
Basic system requirements:
If you are operating on a Windows system, it is compatible with Windows 7, Windows 8, and Windows 10. If it is a macOS, you need version 10.11 or more. You need the internet to download the application but do not need to be online to use it. Annual subscribers can use it offline for 99-days while monthly subscribers only get 30-days offline. Some other requirements either for macOS or Windows are:
RAM: 4GB
Disk space: 5GB
Operating System: 32 bit or 64 bit
How to download Creative Cloud for free
If you are reading this post, you have probably asked yourself this question a thousand times. The answer is a big YES. However, you only get to use the Creative Cloud free for 7-days. Below are the prices of subscription to Creative Cloud:
$52.99 per monthly subscription.
$599.88 per yearly subscription.
First, visit the Adobe website to begin downloading. Before you proceed, choose at the heading whether you are an individual, business, student or teacher. Proceed by clicking "Start free trial". On the next page, enter your email address and press continue. Add your payment method and details then proceed.
Your downloading will begin when you click on start free trial after adding a payment method. Check the bottom left of your computer and the Creative Cloud free trial file will be downloaded. Double click on the file to open it and begin the installation process. Follow whatever instructions that follow to complete installing your software.
Lastly, the Creative Cloud free trial installation is now on your system. Search for the app on your computer and open it to begin to use. Your 7-days trial will begin on the day you downloaded the app. Before I forget, make sure you cancel your subscription if you do not want to pay for it. You now have access to all the applications in the Creative Cloud suite and you can start making use of them.
Conclusion
Lastly, Adobe creative Cloud free gives you access to every collection of the Adobe applications. Before you decide to subscribe to it, you can use it for 7 days and make your decision. You can now start creating and designing using any Adobe application of your choice.
RELATED:
Adobe Creative Cloud Free Trial Download