This post is about the Autodesk Revit free trial Download. What is Revit you may ask? For those of you who are in the engineering, manufacturing and teaching fields or students and architects, Autodesk will ring a bell. But for the sake of others, Autodesk is a leading American software developer that creates software for designs in technology for use by the architects, engineers, construction, manufacturing, media, education, and entertainment industries and so on. Furthermore, it is the Developer of Revit, a building design software.
Revit gives you the tools for making architectural designs, MEP engineering, structural engineering, and construction. Also, you can explore Revit's toolkit which has Revit Architecture, Revit MEP, and Revit Structure software, and a seamless change from AutoCAD in a single product trial to 3D Building Information Modeling (BIM) workflows.
Let us explore how you can get the Autodesk free trial download now.
Revit free trial – Review
Features of Revit 2020
You can make Design, Optimize and Connect
Make use of Autodesk BIM 360 next-gen collaboration tools
Great Improvements for IFC4 support
There are Dimensions for curved objects in section views
Introduced Revit and Structural Precast Extension for Revit 2019
You have the AAPI for precast automation
Also with Precast automation for lattice girder slabs
Improved 3D modelling and communication of fabrication instructions
You have Connect and Slit railings
Inclusive are Tools for detailed Steel Design enable more streamlined design-to-fabrication workflows
You can optimize decision making and create more complex piping networks
There is extended countrification od Revit for use in DACH
You now have the power to communicate design intent with more complex fill patterns and more life-like renderings
Work with an immersive design and do more of your modelling in 3D
Utilize your working space with tabbed views & multimonitor support
You have better control overview graphics with "or" in filters
Step by step Guide for getting Revit free trial
To start the process visit Autodesk website page for the Revit free trial, and click-free trial. You can also copy and paste link into a browser https://www.autodesk.com/products/revit/free-trial
To try Revit for 30 days.
click DOWNLOAD FREE TRIAL,
Next page shows you the things you should know like the file size of Trial-16 GB, Windows 64 bit, so read and click next.
Select what you will use the software for. Student or business, and click next
Select your language by clicking the drop-down menu if it is not English, and click next
Then sign in with your Autodesk email if you have one or click to create Account
Enter your name and last name, email and password and agree to the terms of use and click CREATE ACCOUNT and click DONE. This takes you closer to the Revit free trial download.
Tell Autodesk about your company and where you stay and the postal code, phone number
And, Click BEGIN DOWNLOAD or Use a Download manager to get the download
Also, save the Autodesk Download manager webistall.exe, locate the file in your computer
Double click the file to allow it run, the installation to start your trial.
After installation is finished, start the software by clicking the Autodesk Revit product icon on your desktop or select Revit from the Autodesk folder: For Windows is C:/Program Files/Autodesk
When you run the product, you will get a prompt to sign in with your Autodesk account. You will also see the Welcome to Your Trial screen displayed on the user interface. Learn more.
System requirements
Here is the minimum system requirement to run Revit 2020 on your computer and use the Revit free trial without any difficulty.
Operating System, Microsoft Windows 10 64-bit, Windows 10 Enterprise, Windows 10 Pro, CPU Type Single- or Multi-Core Intel, Xeon, or i-Series processor or AMD® equivalent with SSE2 technology. Highest affordable CPU speed, Memory 8 GB RAM, 100 MB on disk.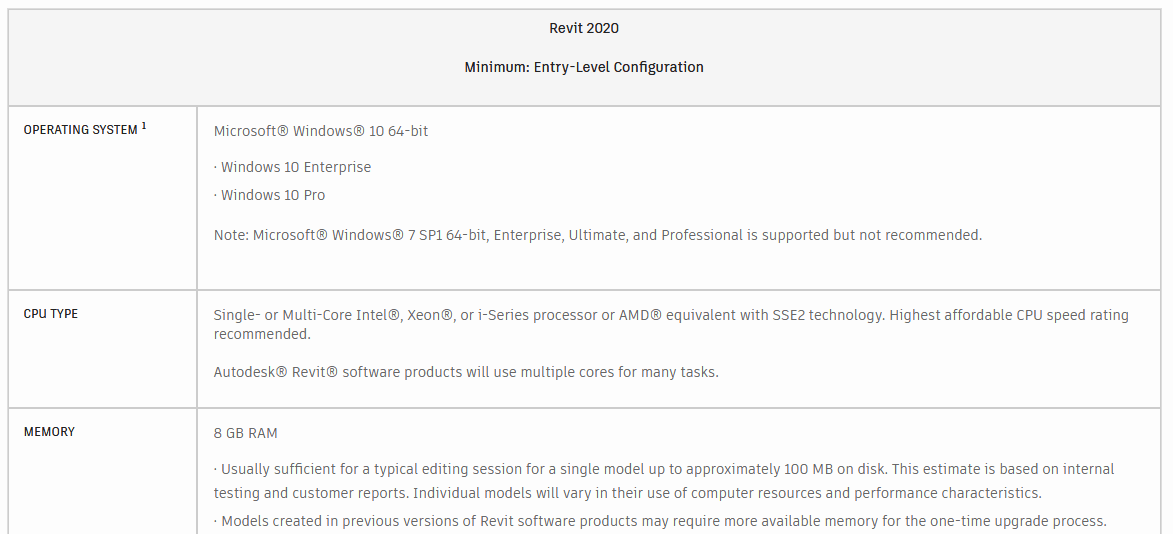 To get more information, click the link.
Conclusion
In this post, we showed you how to get the Revit free trial from Autodesk website. It is straightforward and you do not have to enter your credit card information. However, you should have an Autodesk account to download the 30 days free trial. Use it and evaluate the product before you buy.
Related: